I'm not going to be talking about something unheard to all of you: in fact, what I will be talking about is very familiar. It has to do with keeping that fire burning, after a good amount of time has gone by and you feel like you are on a routine. Only in this article, I will be taking the employer's perspective and what employers should be doing to keep their employees interested, creative and engaged in the operations.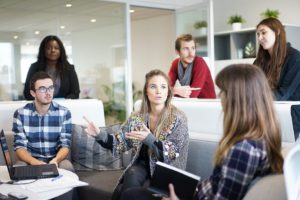 Before I jump into that, let's address a question to get it started: Why should a company-employer seek to have creative, energetic and engaged employees? What is the ultimate goal?
It is pretty obvious for everyone (I believe) that having employees that love waking up and going to work, will result in greater productivity rates and more innovation. A team of working people doesn't consist of a leader. If the team isn't taking a leadership position as a whole, then you aren't evolving as a company. So it goes without saying, that the results of having happy employees can be fundamental for the success and progress-growth of a company or business.